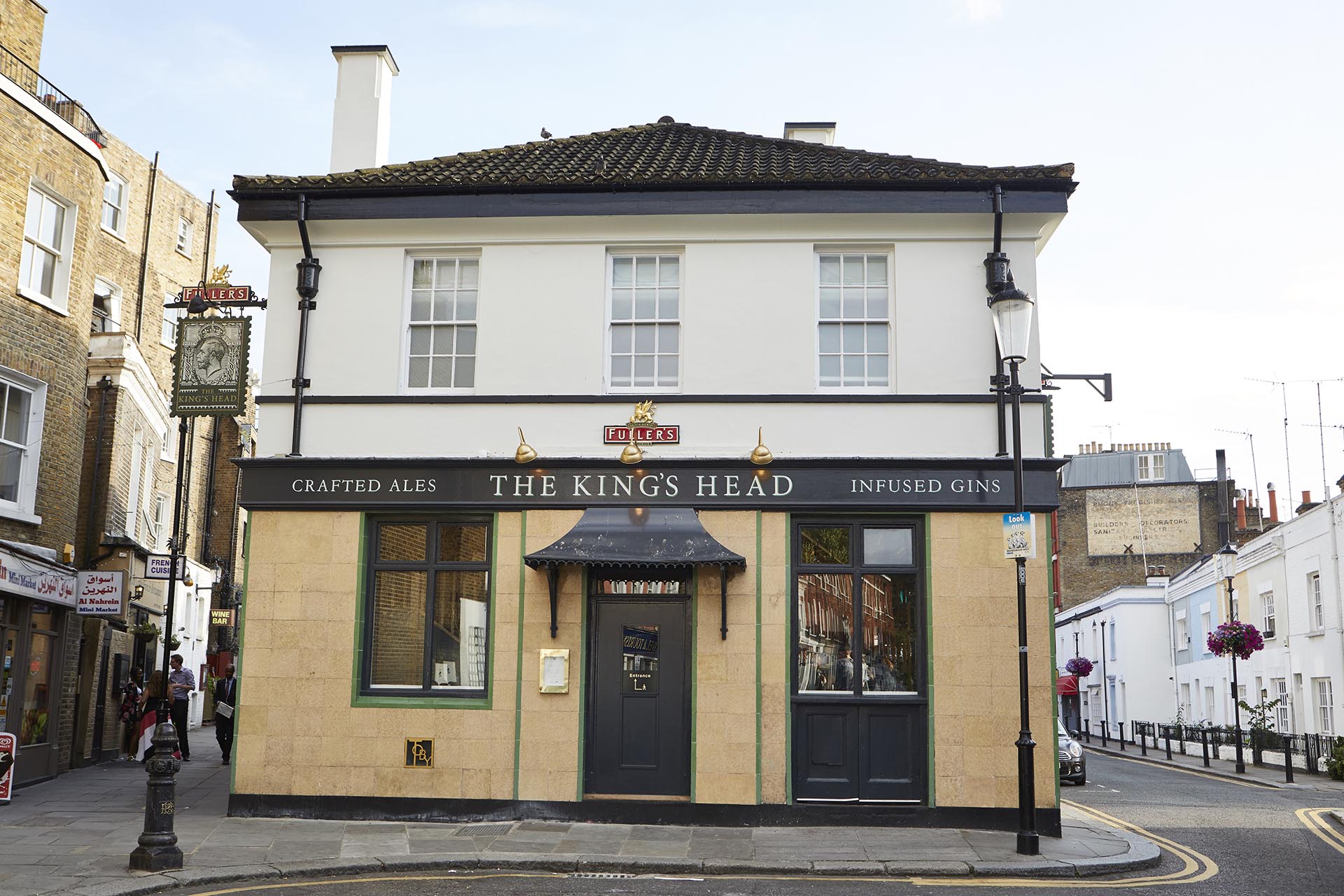 The King's Head has led an interesting life, with its refurbishment in 2016 the latest chapter of an intriguing story.
During the late 1950s and early 60s, the pub was extremely popular with Australians who had come to London and settled in the Earl's Court area. Then pub manager, Bruce Newton, gave the area the nickname 'Kangaroo Valley' - a name which stuck and became known worldwide.
Given Australians' love for cold beer, it came as something of a disappointment to the new locals that no pubs in England seemed to serve such a thing! The King's Head therefore became one of the first pubs in the country to offer beer served cold.
Some of the patrons in these days were Paul Rigby, a world famous newspaper cartoonist, the notorious Kray Brothers, and a group of very rich Australian dentists, who were said to have made a fortune on the National Health Service Also among the more interesting visitors were Bruce Beresford (before he became a world known movie director), Barry Humphries (only known in those days for his work in the magazine Private Eye) and Barry Crocker, a well-known Australian singer, who performed the original theme tune to "Neighbours"!
Inspired by the Earl's Court story, these three planned a movie about a young Australian travelling to Britain, called "The adventures of Barry Mackenzie". Many of the extras in this film were actually Kings Head drinkers!
The pub continued its affinity with Australia even after renovation in 1971, when a large section of the bar was bought and shipped to Sydney by Max Dillon, owner of a large Australian forwarding company and a regular drinker in the pub.
It's said to still reside in his home in the Blue Hills, New South Wales.